200 HOUR YOGA TEACHER TRAINING IN RISHIKESH
Become a certified yoga teacher
**special early bird discount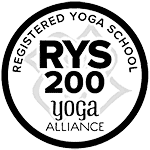 Agni Yoga is at the forefront when it comes to a 200 hour yoga teacher training in Rishikesh. Our 200-hour teacher training program is designed to instruct yoga to anyone who aspires to become a yoga teacher. This course is delivered by our highly qualified instructors with extensive teaching experience.
Agni is a Sanskrit word that means 'fire' in English. Agni stands for the dynamism and energy that permeates everyone. All living things contain Agni as that spark. Agni also stands for the heavenly wisdom that directs yogis to the gods.
That's exactly what we are trying to achieve at Agni Yoga India. We believe that every individual has a fire within them waiting to unleash. With our 200 hour yoga teacher training course, we try to bring out the best version of you, make you realise your strengths and show you what you are capable of.
Spanning over 24 days, this course is a mix of various styles and forms of yoga. It will help you become a Yoga Alliance Certified Teacher and empower you to teach yoga all around the world with a certificate from our recognised yoga teacher training course.
200 hour Yoga Teacher Training in Rishikesh
Ashtanga means "eight limbs or branches or components" in Sanskrit. According to Patanjali's Yoga Sutras, there is a practice known as the Eightfold Path leading to self-awakening and liberation. As the name implies, Ashtanga yoga describes all eight limbs of yoga and promotes both spiritual and psychological health. It focuses on a predetermined sequence of poses linked by breath and movement. 
Ashtanga yoga puts emphasis on muscle development and physical strength. Ashtanga yoga revitalizes your body, making it stronger, more flexible, toned and controlled.
The first four limbs detoxify your external environment and guide you how to communicate with it. The next four limbs concentrate on withdrawal, internal cleansing, and how you connect to your mind.
Hatha Yoga seeks to unite mind, body and spirit through five elements – 
asanas (yoga postures)
mudra (body gestures)
bandha (energy locks or seals)
pranayama (yoga breathing)
shatkarma (internal cleansing)
These body-centered practices under Hatha yoga not just strengthen and cleanse the physical body, but they also cultivate prana (life-force energy) and invoke kundalini (dormant spiritual energy). Most of these esoteric techniques are no more emphasized in modern Hatha Yoga which focuses primarily on physical yoga practices.
While practicing Hatha Yoga, you will also have the chance to learn about Yin and restorative yoga as part of our 200 Hour Yoga TTC. You will be taught Basic and Advanced level Hatha Yoga. Spanning over a period of 25 days, this TTC will enhance your experience and knowledge of other yoga practices and traditions as well.
By the end of the course, you will be fully prepared bustling with confidence to teach yoga. 
Syllabus for 200 Hour Yoga Teacher Training Course
| TIME | ACTIVITY |
| --- | --- |
| 06:30 - 07:30 | Shatkarma, Pranayama & Mantra |
| 07:40 - 09:30 | Hatha Yoga |
| 09:30 - 10:00 | Breakfast |
| 10:30 - 11:30 | Yoga Anatomy |
| 11:45 - 12:45 | Yoga Philosophy |
| 13:00 - 13:30 | Lunch Break |
| 13:30 - 16:00 | Self Study / Free Time |
| 16:00 - 18:00 | Ashtanga Vinyasa & Alignment |
| 18:15 - 19:15 | Meditation |
| 19:15 - 19:45 | Dinner |
Objectives and Benefits of 200 Hour Yoga Teacher Training Course Rishikesh
Irrespective of your level of practice, our 200 Hour Yoga Teacher Training Course Rishikesh will equip you with all the necessary skills that you'll require to become a yoga teacher. The objectives of this program are:
Get into the yoga discipline by creating a daily yoga practice routine for yourself.
Daily practise of dhyana, kriyas, mudras, and pranayama.
To learn the Patanjali Yoga Sutras and how to follow and apply them to your everyday practice and life.
To understand and learn about the skeletal and muscular systems and how it relates to your practice and teaching.
To gain the skills to teach and conduct classes.
To understand how to create a structure and flow for a class by incorporating all of the elements you learned.
Deepen Your Knowledge - Yoga for Beginners
By attending our Agni Yoga 200 hour Ashtanga Hatha Yoga Teacher Training in Rishikesh you will:
Learn how to teach and practice a broad range of asanas and mudras.

Learn the appropriate and correct alignments for each posture.

Explore the modifications and variations of the most common asanas.

Understand the basic concepts of yoga anatomy and how the body works.

Experience and practice different types of pranayama and breathing techniques.

Explore various ways to meditate and get to know about different types of mantra chantings
Our 200 hour Yoga Teacher Training course will help you to deepen your knowledge of yoga and gain confidence in teaching the same. Our Yoga Teacher Training program is a practical training course designed to help you to become an effective Yoga teacher for all levels of students.
By the end of the course, you will be able to create asana flow sequences on your own and will be able to teach confidently.
Since we offer you a practical approach, there will be lots of opportunities for you to teach. During the course, our teachers will encourage you by making you begin the class sometimes with mantras and prayers, and by the end of the course, you will be ready to teach the entire group. You will receive feedback from your teachers and your classmates as well, to help you to improve and to find your unique voice and style as a teacher.
Who is qualified to apply for the program?
Anyone can enrol, with or without prior yoga knowledge and experience. After the completion of the course, you will be qualified to teach anywhere in the world and not just in India. The minimum age to enrol in this course is 18 years.
This Course is for you if
If you have a strong desire to learn more about yoga, its practices and philosophy then this course is meant for you. This teacher training course will provide you with a thorough understanding of yoga, regardless of whether you are new to yoga, you are a yoga practitioner or a teacher who wants to learn more or advance your knowledge.
This yoga teacher training course is meant for you if
You have been practising yoga intensively and continuously, and want to move to the next level.
You want to deepen your knowledge of yoga and increase your knowledge beyond asanas.
You want to go explore and go deeper in your practice of asanas, meditation and self-awareness.
You want to learn how to find and maintain the spiritual balance between body, mind and soul.
You are looking for a safe and well-maintained yoga institute that provides a friendly yet challenging environment to learn and grow.
You have a strong desire to spread your knowledge of yoga with others through the medium of teaching.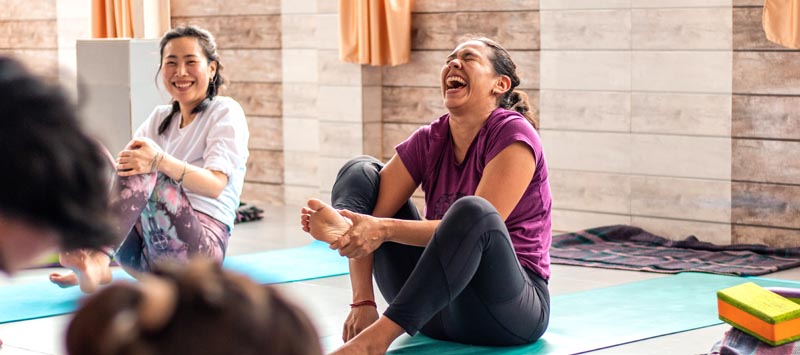 ( All Couple )
Double Bed in a Room
Attached Bath and Toilet
( Twin-Shared Room )
2 Separate Beds in a Room
Attached Bath and Toilet
( Private Room )
1 Double Bed in a Room
Attached Bath and Toilet
Course Dates For 200 hour Yoga Teacher Training in Rishikesh
| Course Dates | Seat Availability | Course Fee 20% OFF | |
| --- | --- | --- | --- |
| 2nd - 25th March 2023 | Ongoing | USD 899 | |
| 2nd - 25th April 2023 | Almost Full | USD 899 USD 719 | enroll now |
| 2nd - 25th May 2023 | Available | USD 899 USD 719 | enroll now |
| 2nd - 25th June 2023 | Available | USD 899 USD 719 | enroll now |
| 2nd - 25th July 2023 | Available | USD 899 USD 719 | enroll now |
| 2nd - 25th August 2023 | Available | USD 899 USD 699 | enroll now |
| 2nd - 25th September 2023 | Available | USD 899 | enroll now |
| 2nd - 25th October 2023 | Available | USD 899 | enroll now |
| 2nd - 25th November 2023 | Available | USD 899 | enroll now |
Our Weekend Activities & Excursions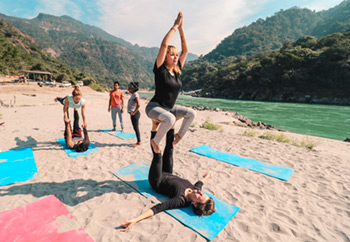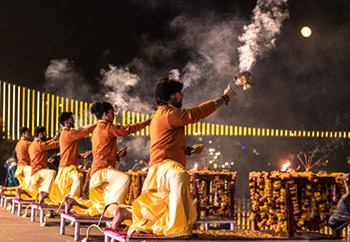 Ganga Aarti (Fire Ceremony at the Ganges)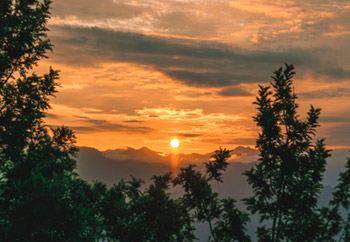 Sunrise from The Himalayas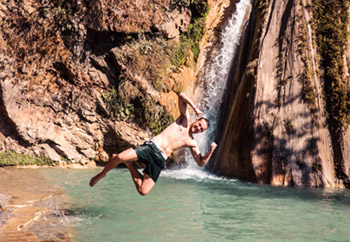 Yoga by the Ganga (Beach Yoga)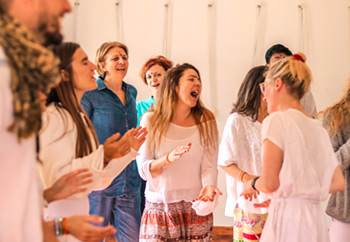 Kirtan & Satsang (Spiritual Mantra Chanting and Dancing)