START YOUR YOGA JOURNEY HERE
We are a Yoga School nourishing people in the world with ancient Indian yogic traditions. Our years of experience in yoga practices are purposed to help people deepen their knowledge of yoga and make this experience of yoga teacher training in India a beautiful one.
The name "Agni" is a Sanskrit word that means "Fire" and it truly reflects what we are aiming for. "The fire in You". The whole process of learning starts from the curiosity which comes from within. That is your 'Fire'.
This theme of Embracing the fire in you is through the way of Yoga Courses and Retreats that we provide, the approach we have for the Indian traditions, and the respect we have for yoga and its different aspects.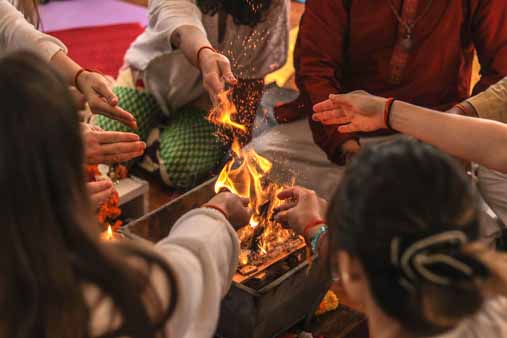 Agni
Agni means Fire. The energy form in the body that drives the mind to achieve something. In our case, it refers to the intention and dedication to reconstruct and transform the body, mind, and soul to the extent that one feels fulfilled.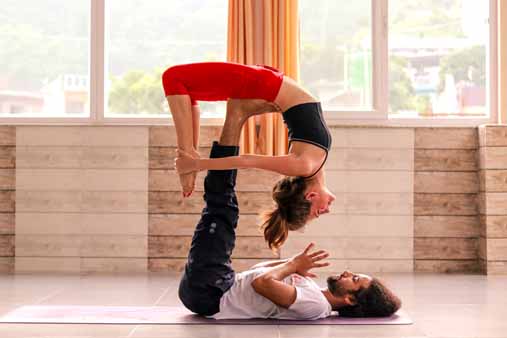 Agni Yoga
Agni Yoga (a Yoga Alliance Certified Yoga School) currently organizes Yoga Teacher Training in Rishikesh and Goa. This currently includes 100 hour Multi-style Yoga Teacher Training, 200 hour Multi-style Yoga Teacher Training in India, and Yoga Holiday in India.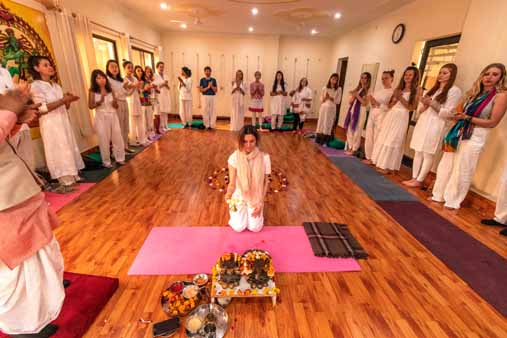 Spiritual Journey
With our Yoga Teacher Training Courses, we want to take you on a journey of spiritual practices and ways that will help transform you and your mind to feel more strong and confident. The Journey where you not only practice but live yoga.

YOGA TEACHER TRAINING IN RISHIKESH, GOA INDIA
Agni Yoga India and all our courses are registered with Yoga Alliance USA. After successful completion of our programs, you are eligible to become a Registered Yoga Teacher (RYT-200, RYT-300 or RYT-500)
Why choose Agni Yoga India ?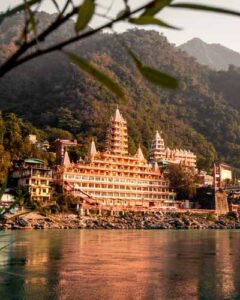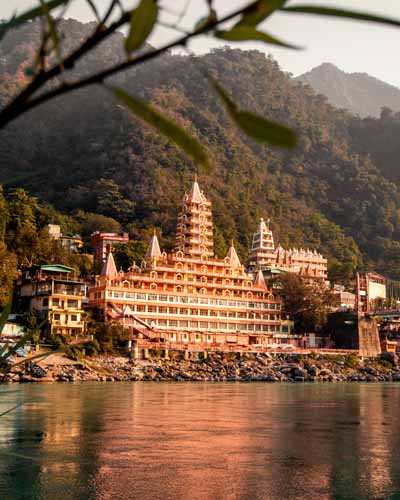 Students from around the world travel to Rishikesh and Goa to experience Yoga in a peaceful yet spiritual location. Whether you want to practice around the mountains or by a Beach, we have your yoga mat ready.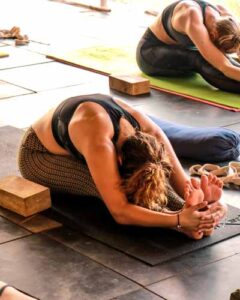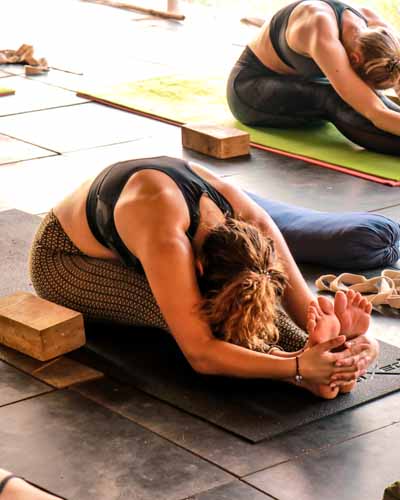 We provide a mix of Hatha Yoga, Ashtanga Yoga, Vinyasa Yoga, Acro Yoga, and Yin Yoga all together in our Courses. We are one of those very few Yoga Schools that provide such a wide variety of Yoga in a single course.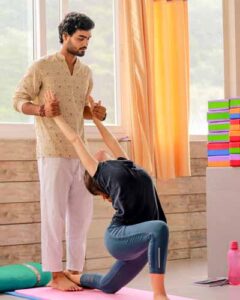 We've chosen some of the best Indian teachers to give you the perfect knowledge about what yoga is and how it is practiced traditionally.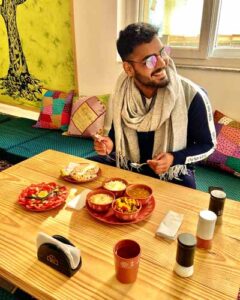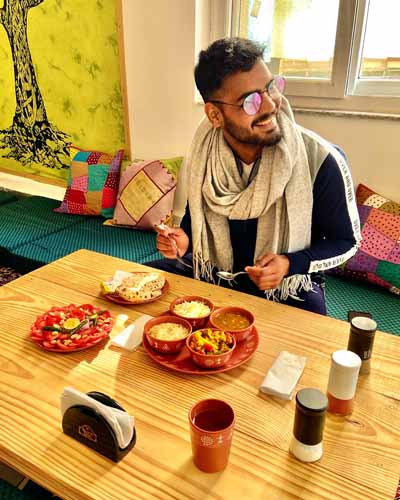 Healthy Meals during the day
Pure sattvic food is served 3 times a day to our students to make sure they get proper nutrients throughout the course. We help students follow a diet that is best for their yoga practice and their health during their stay in India.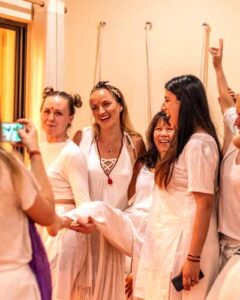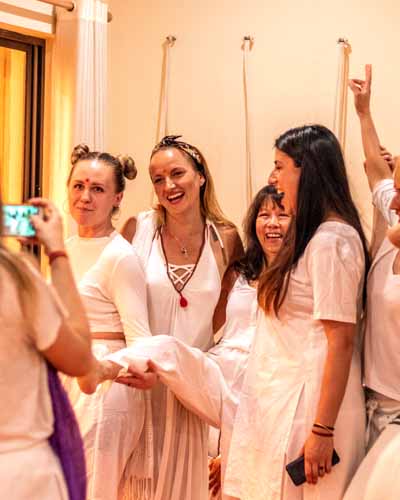 When you join Agni Yoga India, You join our Family. Our Team of Teachers and Staff will make sure that you never feel you're away from your home.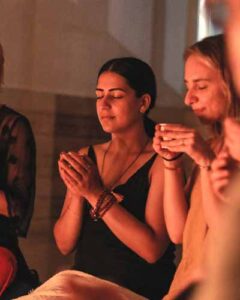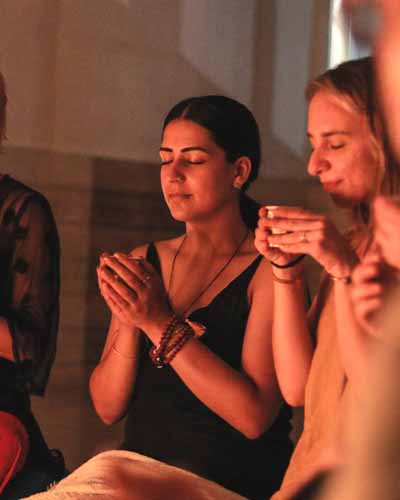 We understand your safety concern. Hence we are always there with you for your security from the time you land at our location, till you you leave for your other home.
YOGA TEACHER TRAINING COURSES IN RISHIKESH, GOA INDIA
Are you looking for the best school for yoga training in India? then Agni Yoga India might be the place you should start your yoga journey with. We are known for the best yoga Teacher Training in Rishikesh and affordable yoga teacher training in goa as well. We started spreading the knowledge of yoga in 2018 and since then the majority of our alumni have become successful yoga teachers. Some of them are the owner of their yoga studio and even founders of their yoga schools.
All the course programs of our yoga teacher training in India have been meticulously planned and designed to direct towards providing the authentic means of yogic education while standing by its tradition and principles.
To help our Yoga students and Yoga practitioners who aim to indulge in nature during their Yoga Journey, Our Yoga TTC in Rishikesh is located in Tapovan, the hill station surrounding mother Ganga. And our Yoga TTC in Goa is located just beside the Agonda beach, the beauty of Goa. The authenticity of Rishikesh will nourish you with a healthy and Peaceful Yoga Teacher Training Experience.
And the calmness of Goa and its beaches will help you Explore yourself deeper during the Yoga Teacher Training Course. Both of these are the best places in the world to take a Yoga Courses in India. Our Premises is very well organized and are made in a way to make you feel like Home away from home.
We believe in helping everyone know their true power and strength when it comes to mind and body. It feels good when you come to know that you're stronger than you think you are. There's a whole lot of things other than just learning how to teach yoga, it's more about sharing your knowledge with someone and helping them realize how much better life could be.
Our team here at Agni Yoga is committed to helping you transform into a better version of yourself with the help of their knowledge. We will guide you and help you make this journey a beautiful one.
Trusted by over Thousand Yoga practitioners, Worldwide. Since 2018.
Agni Yoga India on Social Media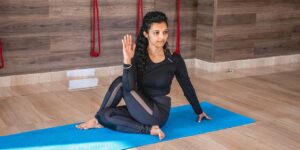 Why Yoga? At the mention of the word Yoga, people tend to make up a perception that, 'Yoga is all about flexibility,' or 'Yoga's purpose is to bend into positions one cannot.' Often or not,...
Read More