200 Hour Yoga Teacher Training Goa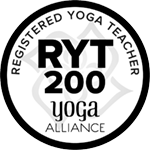 Our 200-hour Ashtanga Yoga Teacher Training Goa connects with students with a lot of interactive sessions making Yoga practice easy to relate to. Yoga is the evolution of the mind consciously and practice of Mantra, Meditation, Mudras, Anatomy, Ashtanga, etc. these all are the keys to reach a blissful state and this can be obtained by understanding the concept of self-practice and self-awareness of body-mind. Be it Asana, Pranayama, Meditation, or Mantra, the motive is to let the mind consciously move the body and achieve the natural flow. This creates a bridge between the body, mind, and breath. 
Ashtanga Yoga Teacher Training Goa
Multi-style yoga course in Goa relies upon the eight limbs of Ashtanga yoga. As the demonstration of yoga isn't only asanas, we have focused on Yamas, Niyamas, Pranayama, Pratyahara, Teaching methodologies, and Mindfulness also. This thorough instructive curriculum covers the Yoga Philosophy subject to Patanjali's Yoga Sutras, yogic lifestyle and ethics, yogic eating schedule, life designs, and physiology for Yoga Teachers and experts, to help you with forming a solid way of life. Around the completion of the course, you will be ready to practice and teach the Ashtanga Yoga Primary Series at your speed.
'Hatha' is a Sanskrit word, which signifies "discipline of power" and the objective of Hatha yoga is to reinforce your muscles and make a careful association with your body. Hatha Yoga is known as the center of Asana Practice. We unequivocally urge you to bring your innovativeness into your instructing styles.
You will likewise have the advantage to investigate different styles of asana work on including Yin and therapeutic yoga, to foster your experience and information on other yoga customs and styles during the course.
Syllabus for 200 Hour Ashtanga Yoga TTC in Goa
| TIME | ACTIVITY |
| --- | --- |
| 06:45 – 08:30 | Asana Class/Shat Kriya/Beach Class |
| 08:30 – 09:30 | Breakfast |
| 10:45 – 11:45 | Anatomy & Physiology |
| 12:00 – 13:15 | Alignment & Methodology Class |
| 13:30 – 15:30 | Lunch & Recreational Time |
| 15:45 – 16:45 | Philosophy |
| 17:00 – 18:30 | Asana Class |
| 18:45 – 19:30 | Meditation / Kirtan / Group Discussion |
| 19:30 – 20:30 | Dinner |
| 20:30 – 22:00 | Study Time / Moon Salutation / Movie |
YOGIC PHILOSOPHY & ANATOMY
70%
By attending our Agni Yoga 200-hour Ashtanga Hatha Yoga Teacher Training in Goa you will:
Learn how to teach and practice a broad range of asanas and mudras.

Learn the appropriate and correct alignments for each posture.

Explore the modifications and variations of the most common asanas.

Understand the basic concepts of yoga anatomy and how the body works.

Experience and practice different types of pranayama and breathing techniques.

Explore various ways to meditate and get to know about different types of mantra chantings.
Our 200-hour Yoga Teacher Training course will help you with extending your act of yoga and assist you with acquiring trust in your insight. This cycle will empower you to educate from your heart and individual experience rather than just from mouth and memory. Our Yoga Teacher Training program is a down-to-earth instructional class intended to assist you with turning into a successful Yoga educator for all degrees of practitioners. Before the finish of the course, you will actually want to make asana stream successions all alone and will actually want to educate unhesitatingly.
Since we offer you a pragmatic methodology, there will be heaps of chances for you to instruct. During the course, our educators will support you by making you start the class in some cases with mantras and supplications, and by the end of the course, you will be prepared to teach the whole gathering. You will be getting proper feedback from your educators and your cohorts also, to help you improve and to track down your remarkable voice and style as an instructor.
You will get familiar with the essential standards of making Hatha and Vinyasa Flow groupings dependent on a picked topic. There will be loads of direction on the best way to improve and upgrade your helping abilities and how to plan and construct a class.
In addition, you will find out with regards to the standards of teaching, helping and remedying, verbal guidelines, showing styles, the characteristics of a teacher, voice projection, arranging and organizing a class, arrangement, and active change, managing wounds and wellbeing insurances, morals, and significantly more.
This Course is for you if
You want to deepen your knowledge of Yoga.
You are want to learn yoga beyond asanas.
You have been practicing yoga intensively and continuously, and want to move to the next level.
You want to learn how to get balance between body, mind and soul.
You want to go deeper in your asanas and meditation practice.
You want to learn and practice yoga in Beside a Beach , Coconut trees and Greenery.
You are looking for a safe  well structured yoga institute that provides knowledge in a friendly yet challenging way.
You wish to explore the Precise and deeper level of awareness.
You have a strong desire to share this art of living with others.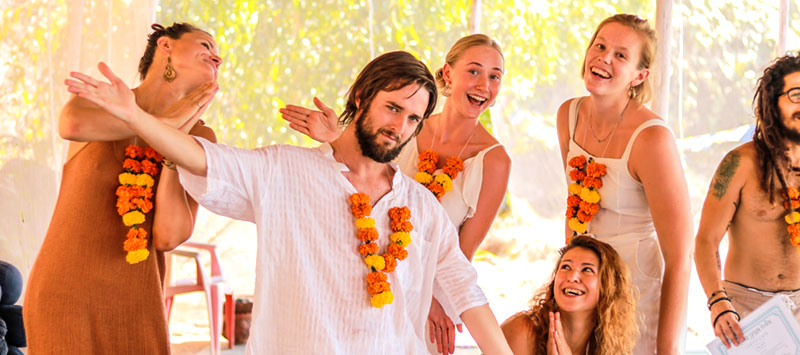 Course Dates For 200 hour Yoga Teacher Training Goa
| Course Dates | Seat Availability | Course fee | |
| --- | --- | --- | --- |
| 7th Nov - 30th Nov 2022 | Completed | EURO 1599 EURO 1399 | |
| 5th Dec - 28th Dec 2022 | Completed | EURO 1599 EURO 1399 | |
| 2nd Jan - 25th Jan 2023 | Completed | EURO 1599 EURO 1399 | |
| 30th Jan - 22 Feb 2023 | Completed | EURO 1599 EURO 1399 | |
| 1st March - 24th March 2023 | Ongoing | EURO 1599 EURO 1399 | |
| 27th March - 19th April 2023 | Available | EURO 1599 EURO 1399 | enroll now |
| 24th April - 17th May 2023 | Available | EURO 1599 EURO 1399 | enroll now |
| 22nd May - 14th June 2023 | Available | EURO 1599 EURO 1399 | enroll now |
( Quad Occupancy )
4 Bunk Beds is a Room
Attached Bath and Toilet
( Double Occupancy )
1 Double Bed in a Room
Attached Bath and Toilet
( Double Occupancy )
2 Separate Beds in a Room
Attached Bath and Toilet
( Single Occupancy )
1 Double Bed in a Room
Attached Bath and Toilet
Our Weekend Activities & Excursions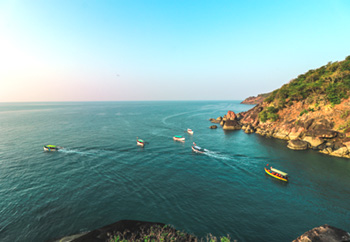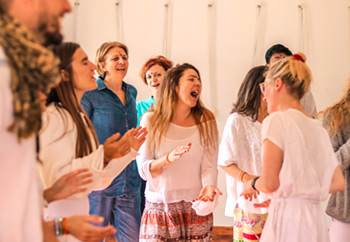 Kirtan & Satsang
(Spiritual Mantra Chanting
and Dancing)