START YOUR YOGA JOURNEY HERE
We are a Yoga School nourishing people in the world with ancient Indian yogic traditions. Our years of experience in yoga practices are purposed to help people deepen their knowledge of yoga and make this experience of yoga teacher training in India a beautiful one.
The name "Agni" is a Sanskrit word that means "Fire" and it truly reflects what we are aiming for. "The fire in You". The whole process of learning starts from the curiosity which comes from within. That is your 'Fire'.
This theme of Embracing the fire in you is through the way of Yoga Courses and Retreats that we provide, the approach we have for the Indian traditions, and the respect we have for yoga and its different aspects.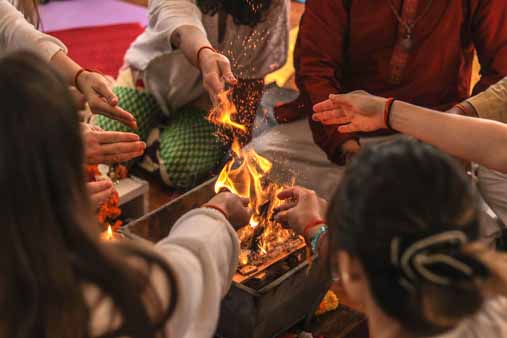 Agni
Agni means Fire. The energy form in the body that drives the mind to achieve something. In our case, it refers to the intention and dedication to reconstruct and transform the body, mind, and soul to the extent that one feels fulfilled.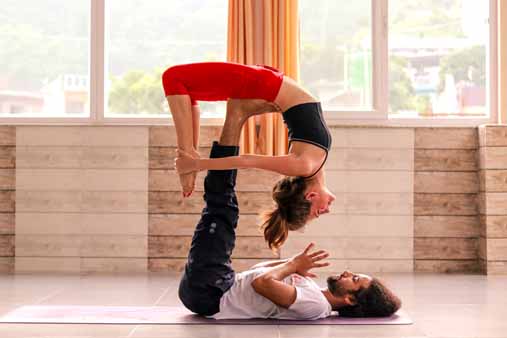 Agni Yoga
Agni Yoga (a Yoga Alliance Certified Yoga School) currently organizes Yoga Teacher Training in Rishikesh and Goa. This currently includes 100 hour Multi-style Yoga Teacher Training, 200 hour Multi-style Yoga Teacher Training in India, and Yoga Holiday in India.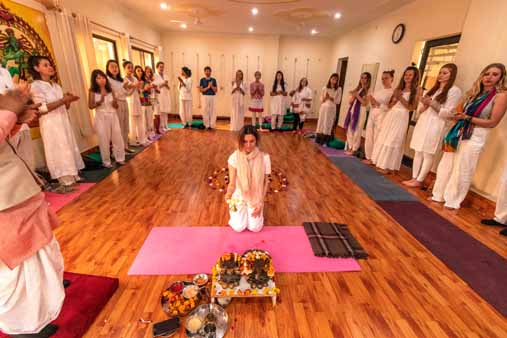 Spiritual Journey
With our Yoga Teacher Training Courses, we want to take you on a journey of spiritual practices and ways that will help transform you and your mind to feel more strong and confident. The Journey where you not only practice but live yoga.

HEALING RETREAT IN RISHIKESH
YOGA TEACHER TRAINING IN RISHIKESH, GOA INDIA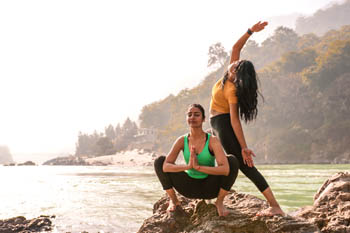 25 days transformational journey
For beginners and experienced practitioners
200 hours RYT Yoga Alliance Certificate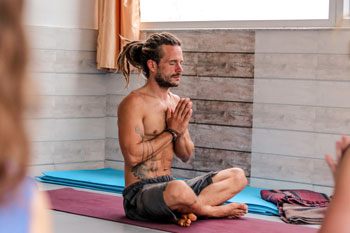 27 days transformational journey
For experienced practitioners
500 hours RYT Yoga Alliance Certificate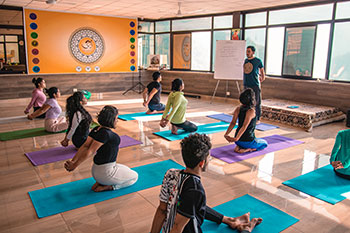 52 days transformational journey
For beginners and experienced practitioners
500 hours RYT Yoga Alliance Certificate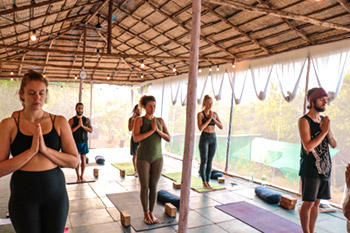 25 days transformational journey
For beginners and experienced practitioners
200 hours RYT Yoga Alliance Certificate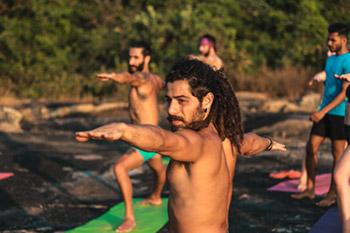 27 days transformational journey
For experienced practitioners
500 hours RYT Yoga Alliance Certificate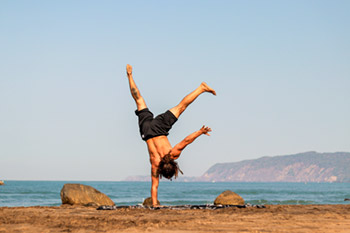 52 days transformational journey
For beginners and experienced practitioners
500 hours RYT Yoga Alliance Certificate
Agni Yoga India and all our courses are registered with Yoga Alliance USA. After successful completion of our programs, you are eligible to become a Registered Yoga Teacher (RYT-200, RYT-300 or RYT-500)
Why choose Agni Yoga India ?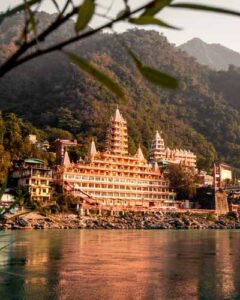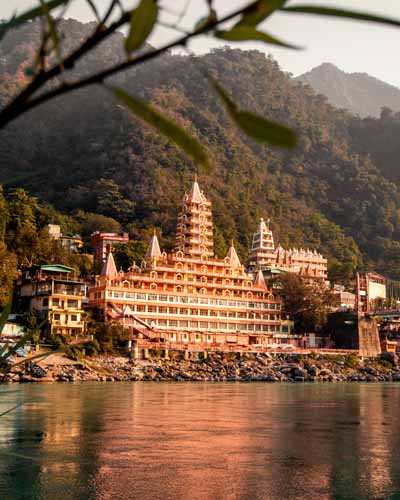 Students from around the world travel to Rishikesh and Goa to experience Yoga in a peaceful yet spiritual location. Whether you want to practice around the mountains or by a Beach, we have your yoga mat ready.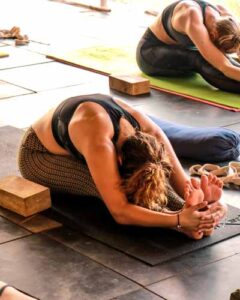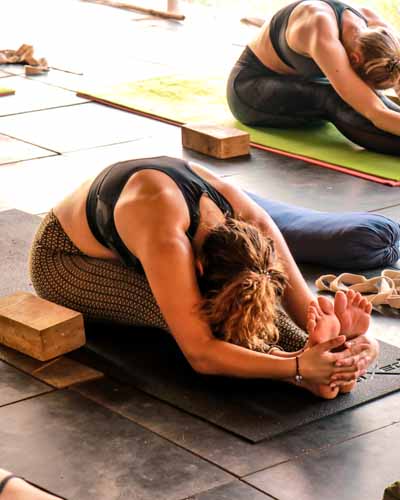 We provide a mix of Hatha Yoga, Ashtanga Yoga, Vinyasa Yoga, Acro Yoga, and Yin Yoga all together in our Courses. We are one of those very few Yoga Schools that provide such a wide variety of Yoga in a single course.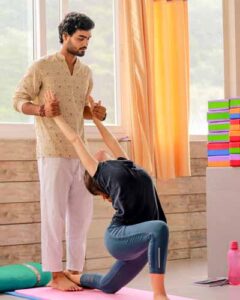 We've chosen some of the best Indian teachers to give you the perfect knowledge about what yoga is and how it is practiced traditionally.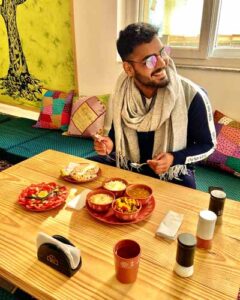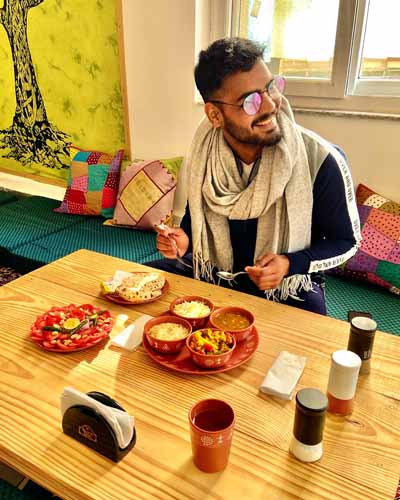 Healthy Meals during the day
Pure sattvic food is served 3 times a day to our students to make sure they get proper nutrients throughout the course. We help students follow a diet that is best for their yoga practice and their health during their stay in India.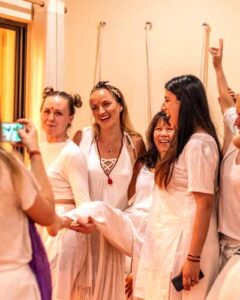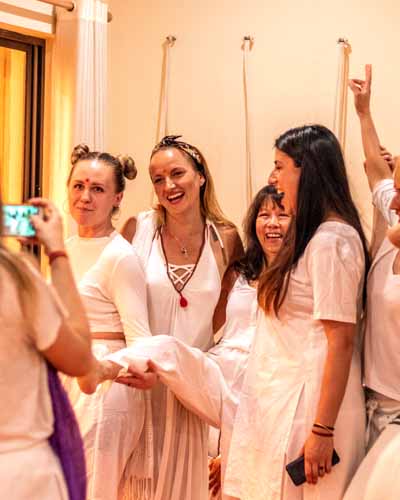 When you join Agni Yoga India, You join our Family. Our Team of Teachers and Staff will make sure that you never feel you're away from your home.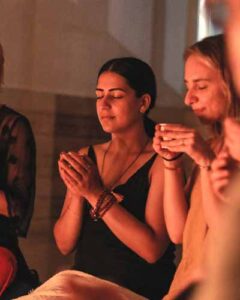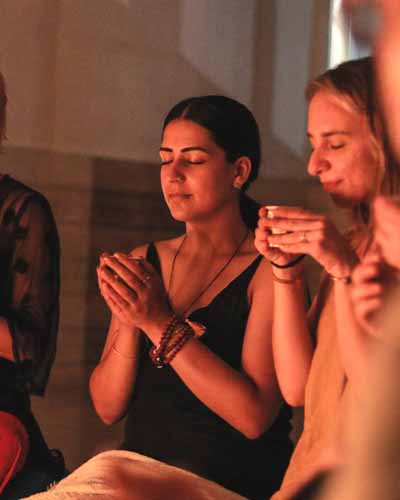 We understand your safety concern. Hence we are always there with you for your security from the time you land at our location, till you you leave for your other home.
YOGA TEACHER TRAINING COURSES IN RISHIKESH, GOA INDIA
Are you looking for the best school for yoga training in India? then Agni Yoga India might be the place you should start your yoga journey with. We are known for the best yoga Teacher Training in Rishikesh and affordable yoga teacher training in goa as well. We started spreading the knowledge of yoga in 2018 and since then the majority of our alumni have become successful yoga teachers. Some of them are the owners of their yoga studio and even founders of their yoga schools.
All the course programs of our yoga teacher training in India have been meticulously planned and designed to direct towards providing the authentic means of yogic education while standing by its tradition and principles.
To help our Yoga students and Yoga practitioners who aim to indulge in nature during their Yoga Journey, Our Yoga TTC in Rishikesh is located in Tapovan, the hill station surrounding mother Ganga. And our Yoga TTC in Goa is located just beside the Agonda beach, the beauty of Goa. The authenticity of Rishikesh will nourish you with a healthy and Peaceful Yoga Teacher Training Experience.
And the calmness of Goa and its beaches will help you Explore yourself deeper during the Yoga Teacher Training Course. Both of these are the best places in the world to take a Yoga Courses in India. Our Premises is very well organized and are made in a way to make you feel like Home away from home.
Our 200-Hour Yoga Teacher Training in Rishikesh, 200-Hour Yoga Training in Goa 300-Hour Teacher Training in Rishikesh, and 300-Hour Training in Goa are the courses that make an individual into a guaranteed instructor. Agni Yoga India gives Multi-style instructor preparation which incorporates Ashtanga and Hatha as prime asanas alongside Vinyasa, and Yin as free. We give you Indian expertized educators. The principal centre is around Traditional methods of Yoga. We consider a batch of not more than 15 individuals so that total consideration can be given to all. Alongside 3 suppers daily joined with Tea.
The journey of a yogic lifestyle begins from the day we decide to bring our lives to a state of balance. When our mind, body and soul align at the thought of balance is when the journey begins. Yoga by definition means 'to unite. It is a Sanskrit word with its root word 'Yujir'. In today's time, changes inhabited due to western influences have affected the mental and physical health of people. Daily routines involve stressful activities, and unaccustomed work hours which if combined with unhealthy food habits create negative patterns in life.
What are patterns? A set of activities and behaviour an individual portrays based on experiences in life. These patterns are the foundation of growth. In accordance to branch out in any field, it is important to keep up the enthusiasm for learning and unlearning patterns (experiences). The practice of yoga lights up the path of unlearning patterns entailing personal growth in life. A 200 hour yoga teacher training in Rishikesh at a yoga school in Rishikesh is the first step to understanding the negative patterns in life, after which the journey towards mental and physical growth begins.
At Agni Yoga India, a 200 hour yoga teacher training in Rishikesh, 200 hour yoga teacher training in Goa is indefinitely a once-in-a-lifetime experience. You will be introduced to various forms of discipline in this course. The first discipline is it's routine itself, where a schedule with a set time of activities is provided. A day begins early with a Hatha yoga practice, followed by Pranayama, theory classes of Yoga Anatomy and Yoga Philosophy, Ashtanga Vinyasa yoga, and ends with Meditation practice. These six subjects are taught by experienced teachers throughout the course. Asana practice helps an individual to release physical patterns embodied over the years while practices like Pranayama and Meditation stimulate brain activities to release mental trauma, anxiety, and other blockages. These daily activities help to unlearn old patterns and embody new ones. With a set routine, an individual gets an opportunity to let go of stress and worry whilst being involved in activities which are constantly stimulating.
In modern times, it has become easier to carry the unnecessary pressure of the world on our shoulders. Concepts like time management, procrastination, fatigue, and laziness, are understood to be the new normal. In reality, being stressed at all times in life is never to be taken as 'normal'. This is a core reason for people following a yogic lifestyle, to break the negative patterns and behaviour through activities which are beneficial physically and mentally. With a set routine the path of a yogic lifestyle allows an individual to venture out into the world of movement and balance. The misconception behind a yogic lifestyle is that it is a lifestyle to be pursued by people in their old age but in reality, it is a lifestyle recommended from childhood itself. To eat healthy, to have bodily movements throughout the day, and to take out time for oneself in a day is not a western concept. This concept has been the lifestyle of people in India from the time of the Indus Valley civilisation.
From clearing out stigmas behind the practices of yoga to understanding its true concept and origin is what a yoga teacher training course is about. At Agni yoga India, Rishikesh, the magnitude of energy enhances the experience of learning 200 hour yoga teacher training in Rishikesh. The land itself is considered to be a 'Dev Bhumi' (the land of gods) providing magnetic energy which has proven to be a healing energy for people travelling from all over the world. The time and effort spent here have proven to be fruitful for any beginner or practitioner from the field of yoga.
We believe in helping everyone know their true power and strength when it comes to mind and body. It feels good when you come to know that you're stronger than you think you are. There's a whole lot of things other than just learning how to teach yoga, it's more about sharing your knowledge with someone and helping them realize how much better life could be.
Our team here at Agni Yoga is committed to helping you transform into a better version of yourself with the help of their knowledge. We will guide you and help you make this journey a beautiful one.
Nivedita Ameta
March 30, 2023.
I did 200 hour teacher training course from Agni yoga India. It was a wonderful experience. I gained a lot ofcourse as a yogi but also as an individual. Teachers, management and the staff are extremely helpful. Would definitely recommend anyone who's trying to get into the art of yoga.
megha wadhwa
March 29, 2023.
I went to Agniyoga for a retreat program and it was the most beautiful experience..the organizers or the management team were so good ...they always make sure that you are gaining something from every class and they give you the best teachers who are so helpful that no matter what amout of time is needed to answer you question but they would stay to clear all your doubts..After my this experience, I would love to go back for another retreat or teacher training with only them. And one more plus point is the food that they offer you is soooo good.. THANKYOU Agniyoga 💜🙏
Serenity n chaos
March 29, 2023.
The session were really helpful to know your inner self better, both teachers helped us in all the learning, other aspects like food , stay etc were also as per the standard promised by the management, thank you Agni yoga it was a lifetime experience, one must try it once atleast to know what peace tastes like ☘️
Digital Guru Pro
March 29, 2023.
It was such a great experience over there. Very nice yogshala they have, their Trainers and coaches are very experienced in knowledge and practice. They focus on your each and every step and your smaller to smaller mistakes during aasanas and alignment during practice. I rate 5***** to Mr Shreekant Sharma for Sound healing session and pranayam Training. Arial Yoga session and their setup is very very good. I recommend every one to choose and join Agni Yoga for Retreats and TTC Programs. Thank you so much to agni Yoga and their team.
Chetna Rock
March 27, 2023.
I would like to recommend this place to anyone who would love to experience so much in only few days. The entire retreat experience was mind blowing. I came with my friend and we both had a really good time here. The owner, teachers, staff and all our new friends were so kind and supportive. They made all our days so fun and full of knowledge. This i what I would love to add to my self care list. I'm surely coming back again!
paras dutta
March 27, 2023.
I am still dreaming about the entire experience! I joined their retreat program and it was one of the best experience. I never thought this program would do so much for me.I was looking for a place to detox and it was worth it. I took so much from this entire experience and I would love to come back for an entire course.
Ankit Kumar
March 27, 2023.
I came for the retreat in the month of December. It happened from 26th Dec till 1st January.I had the most amazing experience. Each day was really special.I had planned this for a very long time and it was worth it. The owner was really humble and kind. Teachers were really amazing and all the facilities were provided. Ganga aarti was my favourite part about this trip. I really want to come again.
shaina hegde
March 27, 2023.
I came here for the healing retreat had an amazing time!! Thank you Agni yoga 🙏🏻
Rahul Jaju
March 25, 2023.
A very good place to do the Yoga course. The charges are reasonable and the facility is very good. The food is good and the premises is very neat and clean. The teachers are also amazing. The owner Mr. Lavish is a great guy. He makes sure you are comfortable in the school.
Agni Yoga India on Social Media
The Importance of Choosing the Right Yoga Style for Teacher Training So, you've made the decision to become a yoga teacher and you're considering Rishikesh, India as your destination for teacher training. Congratulations on taking this step towards deepening your...